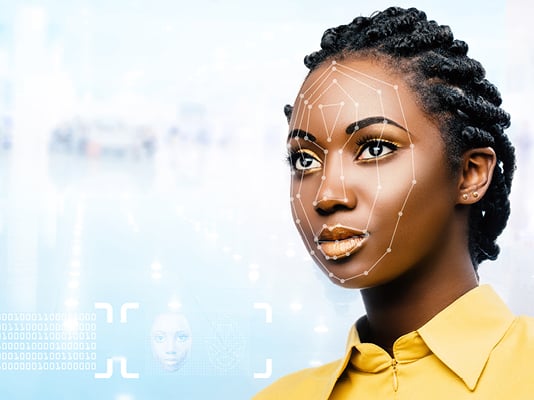 Remote biometric identity authentication
At Standard Bank, we understand that you need to protect both your clients and your business against various forms of fraudulent activity. One of the biggest challenges is identity verification: simply being certain that the person on the other end is in fact who they say they are. We're here to help.
Standard Bank has partnered with iiDENTIFii, an award-winning South African company, to bring you an easy-to-implement digital identity verification solution which provides protection for your business and your clients with minimal disruption and without the need to integrate new technology into your business.
iiDENTIFii is a biometric identity authentication system which gives you the ability to verify an individual's identity in real time. All that is needed is for the person to take a real-time selfie and a photo of their identity document with their smartphone. iiDENTIFii then uses sophisticated facial recognition technology to cross-reference the user's selfie, their identity document and information sourced from relevant Government Databases to accurately authenticate the individual's identity. The seamless authentication process takes less than 30 seconds and enables you to ensure your customer base is made up of genuine individuals rather than synthetic identities created by syndicates.
iiDENTIFii, delivered via OneHub
iiDENTIFii, delivered via OneHub, is a world-leading digital identity solution which delivers the following:
Complete frictionless customer on-boarding in under 30 seconds
Robust facial recognition and liveness detection
Authentication of identity documents
On-boarding fraud detection
A standalone application or a white-labelled SDK
Compliance with FICA, KYC, RICA and AML regulations
iiDENTIFii, delivered via OneHub
iiDENTIFii, delivered via OneHub, is a world-leading digital identity solution which delivers the following:
Complete frictionless customer on-boarding in under 30 seconds
Robust facial recognition and liveness detection
Authentication of identity documents
On-boarding fraud detection
A standalone application or a white-labelled SDK
Compliance with FICA, KYC, RICA and AML regulations
Enhance your business' capability