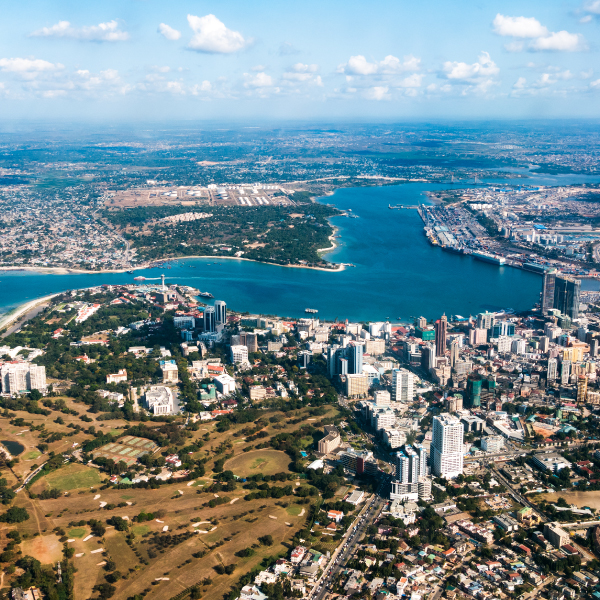 We expect GDP growth to decline to 4.5% y/y in 2020 and expand by 7.0% in 2021. We see the C/A deficit widening to 3.0% of GDP in 2020 and narrowing to 2.5% in 2021. We see USD/TZS trading close to 2340-2350 levels by the end of 2020.
Medium-term outlook: somewhat clouded
We now expect GDP growth to decline to 4.5% y/y in 2020, from our previous estimate of 7.0% y/y. Thereafter, we expect a V-shaped recovery, with GDP growth rising 7.0% y/y in 2021.The broader pandemic impact will weigh on investment spending, personal consumption and net exports. The tourism sector due to travel restrictions will come to a standstill in 2020. The agriculture sector could perform better in 2020 due to adequate and widespread rainfall but there are indirect risks that could hamper agricultural commodity exports, such as weaker demand in key source markets and disruptions to global supply chains.
Balance of payments – stable
We see the C/A deficit widening to 3.0% of GDP in 2020 and thereafter narrowing to 2.5% in 2021. Before the pandemic, we were already expecting a sharp rise in capital goods imports, driven by the increase in public investment in infrastructure ahead of general elections in Oct. As things stand, the government has provided no indication that elections will be postponed. This increase in development expenditure is likely to result in a wider trade balance over the coming year. However, the precipitous decline in international oil prices will perhaps counterbalance the impact of higher capital expenditure on the import bill. Notably, imports of goods are more than double the amount of service receipts.
Monetary policy – dovish bias
We expect the MPC to continue maintaining an accommodative stance for the remainder of 2020. This may transpire via a moderate cut to the Statutory Minimum Reserve (SMR) ratio, rather than altering the discount rate further. We see headline inflation remaining below 4.0% this year largely due to lower food and fuel prices. Core inflation has also remained subdued below 2.5% y/y in the 4-m to Apr 20. Underlying inflationary pressures should continue to remain benign over the coming year because of weak domestic demand.
FX outlook – rangebound
We expect USD/TZS to trade around 2340-2350 by end Dec. Export receipts from tobacco, cotton, pulses, sisal and sesame will probably ensure that USD/TZS remains stable until Sep 20. Of course, the obvious risk here is that demand for these agrarian exports falls due to the pandemic. Furthermore, considering that the government is likely to ramp up investment in infrastructure ahead of elections, import demand is likely to rise too. There's always the risk that corporates begin to frontload their USD requirements ahead of elections, creating more TZS pressure.