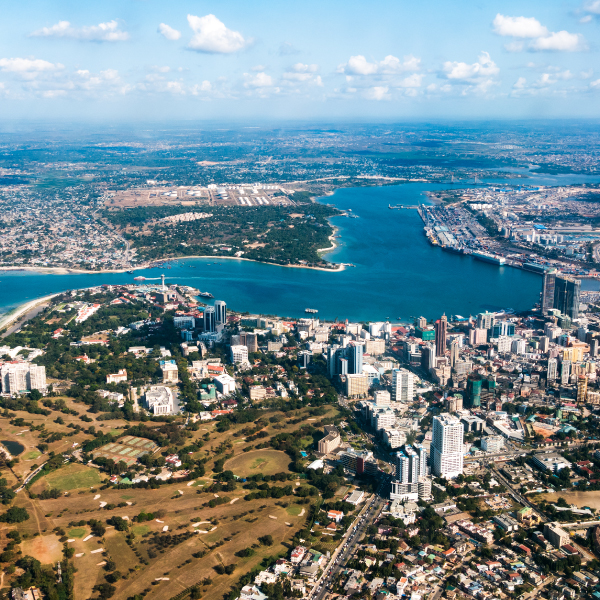 We expect GDP growth to expand by 6.8% y/y and 7.0% y/y in 2019 and 2020 respectively. We also foresee the C/A deficit to widen to 5.0% of GDP in 2019, and thereafter to 6.3% of GDP in 2020. We see USD/TZS trading close to 2330 levels by the end of 2019.
GDP growth – supported by capital expenditure
We now expect the economy to expand by 6.8% y/y and 7.0% y/y in 2019 and 2020 respectively, supported largely by pre-election infrastructure spending and public investment in infrastructure over the coming year as the government looks to build roads and expand ports. The mining sector will most likely benefit from the government suspending its previous ban on exports of raw concentrate gold, which broadly accounted for nearly 30.0% of output for the mining sector. We also expect the tourism and transport sector to continue to perform.
Balance of payments – trade balance widening
We see the C/A deficit widening to 5.0% of GDP in 2019 and thereafter to 6.3% in 2020. The increase in infrastructure projects will probably continue to keep imports elevated over the coming year. the C/A deficit over the coming year will probably continue to be financed by a combination of FDI and external commercial loans recorded under 'other investment liabilities.
Monetary policy – accommodative bias
We expect the MPC to maintain an accommodative stance over the coming year. We suspect there remains a bias for further easing in H1:20 as the BOT looks to ensure that the recovery in Private Sector Credit (PSC) remains on track. We see headline inflation rising to 6.2% y/y in Dec 19 as base effects unwind and domestic fuel pump prices are also revised higher.
FX outlook – cashew nut exports could weaken
We now expect USD/TZS to trade around 2330 in Dec 19, from our previous forecast of 2,350. Despite the seasonal cashew nut export earnings that typically support the TZS in Q4, we still expect USD/TZS to drift upwards moderately in Q4:19, as the previous fiasco will probably have resulted in losses and cashflow constraints for cashew farmers. We therefore expect this season's cashew harvest to be poor. USD/TZS should then rise further in Q1:20 due to seasonal USD demand that arises prior to the dividend season.