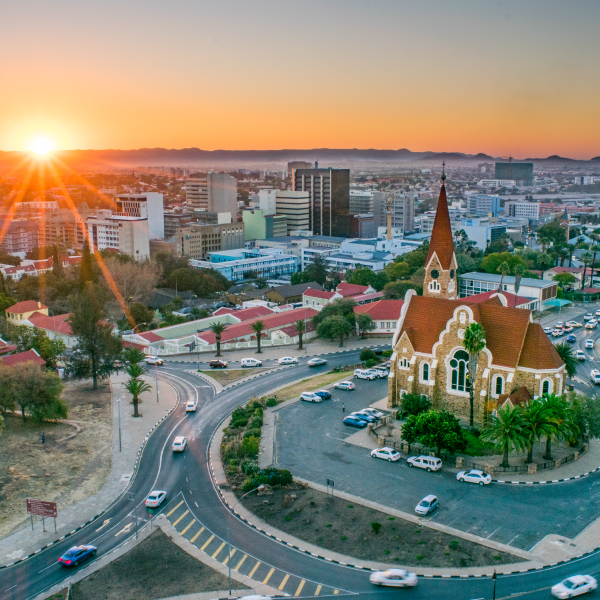 We now expect growth of -0.9% y/y and 0.5% y/y for 2019 and 2020 respectively. We anticipate that the C/A deficit will increase to 2.0% of GDP in 2019 and to 3.5% of GDP in 2020. We expect the USD/NAD to end the year around 14.50.
GDP growth – downbeat assessment
We lower our expectations for GDP growth for this year and next. We had anticipated that the economic contraction would end in 2019 but now foresee it persisting. After contracting by 0.1% y/y in 2018 and 0.9% y/y in 2017, we expect the economy to contract 0.9% y/y in 2019 but expand 0.5% y/y in 2020. The Bank of Namibia expects the economic contraction to extend to this year, predicting that the economy would contract 1.7% y/y this year.
Balance of payments – relatively strong
The C/A deficit, spurred by the trade balance, seems set to increase slightly this year. We expect it at 2.0% of GDP, from 1.8% of GDP in 2018 which was probably the bottom, with the C/A deficit then probably rising to 3.1% of GDP in 2020. The trajectory of transfers perhaps presents the most significant risk to the C/A deficit. Of course, these are dominated by SACU revenues, with private transfers being very small. SACU receipts peaked at USD1.59bn in 2014, fell to USD1.0bn by 2016. In 2017 and 2018 they amounted to about USD1.37bn and USD1.35bn respectively.
Monetary policy – linked to SARB
It looks highly probable that the BON's MPC will leave the policy stance unchanged over the course of the next 4-m. Indeed, we expect the committee to leave the stance unchanged for the remainder of this year despite the strong likelihood that headline inflation will be in the upper end of the target range. The committee was clearly cognisant of lacklustre economic growth despite a recovery in some sectors of the economy. It also noted that credit growth slowed down in the first 10-m of 2018 relative to 2017. We SACU receipts declining in 2019, before picking up in 2020.
FX outlook – wary of overly negative expectations
The 1-to-1 relation between the NAD and ZAR will likely be maintained in the next 18-m. The BON keeps reiterating the influence that this relation has on its monetary policy decisions. Given this then, it looks highly probable that USD/NAD will end this year at 14.40 and end 2020 at 14.00.