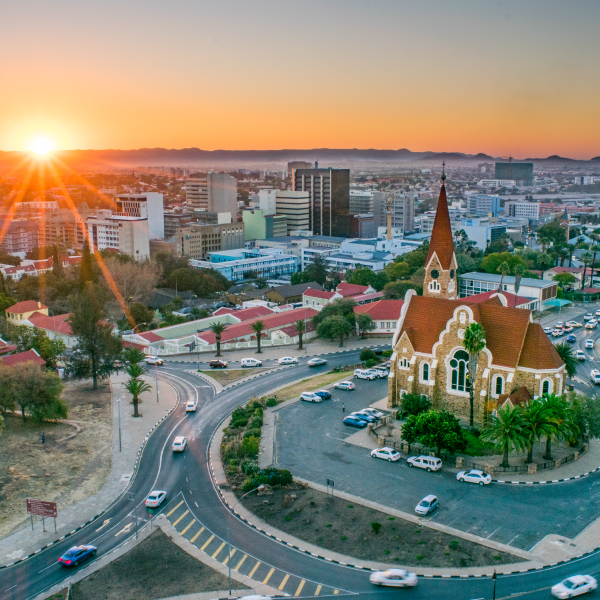 We see GDP growth at -6.3% y/y in 2020 and 3.0% y/y in 2021 We anticipate that the C/A deficit will increase to -4.6% of GDP in 2020 and to -5.3% of GDP in 2021. We expect the USD/NAD to end the year around 16.5.
GDP growth – recession protracted
We reduce our GDP growth forecast to a contraction of 6.3% y/y for 2020, from a contraction of 2.4% y/y, and see growth of 3.0% y/y in 2021, instead of 2.6% y/y. Economic disruptions will have a far-reaching impact. Unsurprisingly, the first seven months of this year have seen a pronounced slump in sectors such as mining, agriculture, construction, tourism, wholesale and retail trade as well as transport and storage.
Balance of payments – C/A deficit widening
The C/A deficit will likely widen to 4.6% of GDP this year and 5.3% in 2021, from 2.1% in 2019. The trade deficit too could widen this year on already restrained import demand, exacerbated by containment measures in South Africa. Exports have dropped sharply, with minerals displaying the sharpest slide. The SACU revenue pool will likely contract significantly, though the reduction in flows to Namibia will most likely only be meaningfully lower in 2021.
Monetary policy – to stand pat
Unless the South African Reserve Bank cuts SA policy rates again, we'd expect Namibia to hold on rates this year, perhaps only changing tack in H2:21. Indeed, the 25 bps cut in Aug might be the end of the easing cycle.
FX outlook – USD/NAD still headed lower
At its Aug meeting, the Bank of Namibia's Monetary Policy Committee emphasized its aim to retain the 1-to-1 link between the NAD and ZAR. We see the USD/ZAR at 16.50 by year-end and15.50 by end-2021.