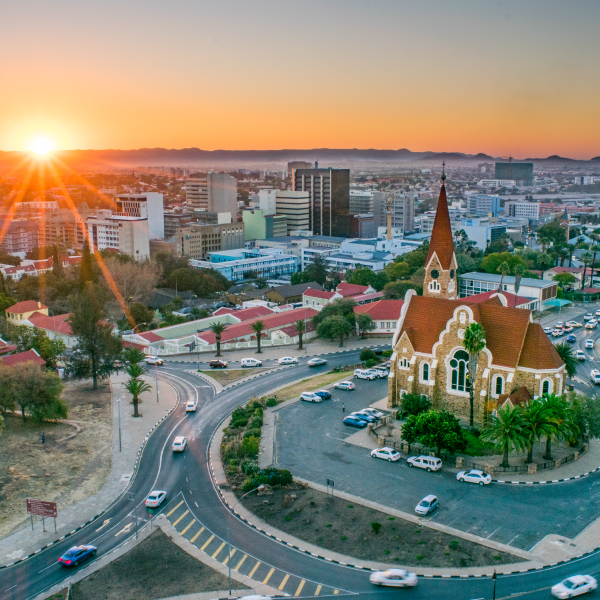 We see GDP growth at -2.3% y/y in 2020 and 2.6% y/y in 2021 We anticipate that the C/A deficit will increase to -4.6% of GDP in 2020 and to -5.3% of GDP in 2021. We expect the USD/NAD to end the year around 16.5.
GDP growth – stuck in recession
Namibia's recession will likely last this year, with perhaps a recovery next year. Even though the Namibia Statistics Agency has rebased the GDP series, revising away the recession that it had previously estimated for 2018, there is plenty to suggest that economic activity has been depressed for some time. This will be exacerbated by COVID-19 containment measures and their spill-over disrupting all economic activity.
Balance of payments – C/A deficit widening
Transfers are likely to be hit hard by the disruption to economic activity from COVID-19. The containment measures implemented in South Africa indicate that imports there will fall sharply. Hence, the Southern African Customs Union revenue pool will likely drop significantly. Of course, the reduction in SACU revenue payments to Namibia will most likely only be meaningfully lower in 2021 rather than this year. Hence, the C/A deficit will likely increase to 4.6% of GDP this year and 5.3% of GDP in 2021, from what we estimate was 2.1% of GDP in 2019.
Monetary policy – further easing likely
The bias is for the BON's MPC to ease the policy stance over the course of the year. The bank is likely to match the changes that the South African Reserve Bank's MPC will be making to its own repo rate. The MPC will likely lower the repo rate by an extra 50 bps. It has already lowered it by 225 bps since the beginning of the year, taking it to 4.25%.
FX outlook – USD/NAD likely headed lower
The 1-to-1 relation between the NAD and ZAR will be maintained in the next 12 – 48 months. Hence, USD/NAD and USD/ZAR will likely be the same over that period. The USD/ZAR is forecast at 16.50 at end-2020 and 15.50 at end-2021.To be sure, the longer-term recovery of the ZAR depends on traction with credible reforms to improve SA's growth and fiscal prognoses