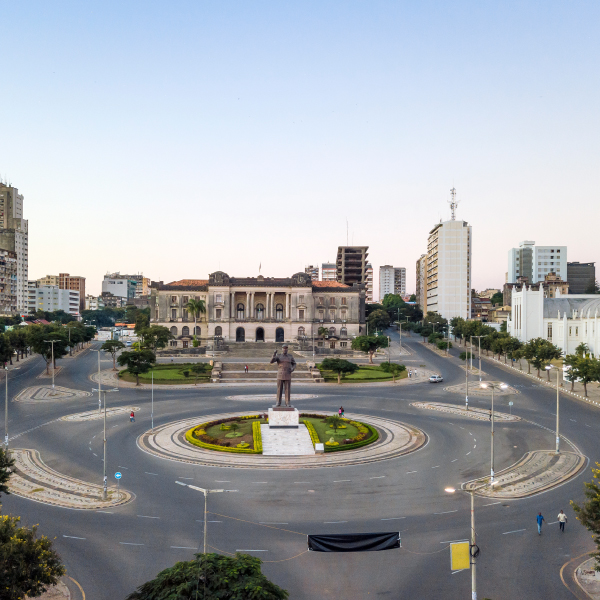 We expect GDP growth for 2020 and 2021 at -1.3% y/y and 2.0% y/y, respectively. We see the C/A deficit reaching 24.9% of GDP and 60.4% of GDP in 2020 and 2021, respectively. We expect the USD/MZN to end the year at 77.1.
GDP growth – downside risks abound
The escalation of insurgency in the northern province of Cabo Delgado, from sporadic armed attacks since Oct 2017 to a guerrilla type of war this year could erode the local content benefits from the implementation of the multi-billion USD investment in Liquified Natural Gas (LNG) projects in the Rovuma Basin. While the long-term growth outlook remains largely positive, supported by LNG investments, armed conflicts constrain the prospects for more inclusive growth. Already in Q2:20, GDP contracted by 3.3% y/y, from growth of 1.7% y/y in Q1.We expect an economic contraction of __% in 2020, followed by a weak recovery of __% in 2021.
Balance of payments – mounting pressures
We see the C/A deficit rising to USD3.6bn, or 24.9% of GDP, this year, from USD3bn last year, mainly on a 36.5% y/y decline in goods exports, partially compensated by a 23.1% y/y decline in goods imports, mainly due to the pandemic. FX gross reserves remained relatively stable at USD3.9bn Jan-Jul, representing 4.5-m of import cover, or 7-m when large project imports are excluded.
Monetary policy – BOM still on hold
The BOM is likely to hold the policy interest rate unchanged over the next 12-m. After cutting the policy rate by 250 bps during H1:20, the BOM has left the policy rate unchanged at 10.25%. Since Aug 17, the MPC cut the policy rate by a cumulative 1,150 bps since Aug 17. Further easing of the policy interest rate is likely only once the currency and inflation outlook improve.
FX outlook – weakening bias for the metical
The USD/MZN pair will likely keep rising; our year-end forecast is 77.1, from 75.3 in May. We expect tighter FX liquidity conditions in Q4 and sentiment to deteriorate due to both the pandemic and security challenges. We expect the USD/MZN to recover to the 75 levels in 2021, then further to 65 levels in 2022, as the LNG investment props up FX liquidity.