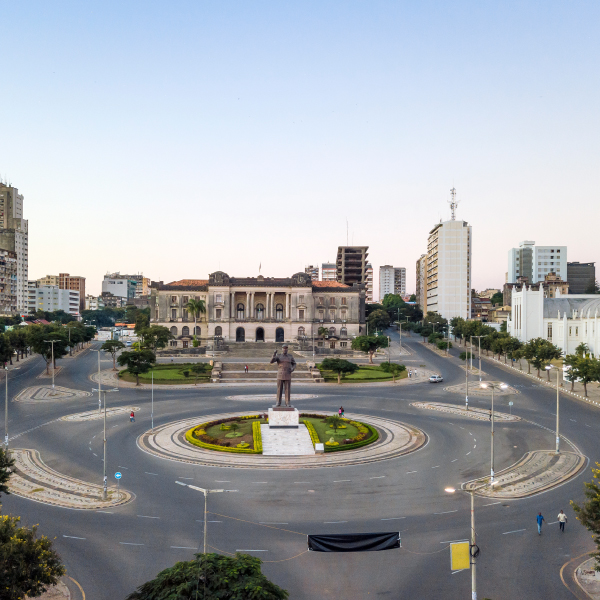 We expect GDP growth for 2019 and 2020 at 2.5 %y/y and 3.7%y/y, respectively. We see the C/A deficit narrowing this year to 27.3% of GDP. We expect the USD/MZN to end the year at 60.4.
GDP growth – perhaps bottoming out this year
We have changed our GDP growth forecasts for 2019 and 2020 with the first lowered by 0.2 ppts to 2.5% y/y and the second lifted by 0.2 ppts 3.7% y/y, on a more prudent than expected monetary policy easing and fiscal challenges that leaves the overall aggregate demand subdued this year. Mozambique's medium- to long-term growth outlook has improved materially, supported by the final investment decisions of the Rovuma basin liquefied natural gas (LNG) projects.
Balance of payments – still volatile
the large projects' activity added increased volatility to the BOP, which is likely to persist at least until 2024 when the LNG projects reaches full production and the C/A returns to a surplus. Export performance is likely to remain subdued this year, negatively affected by a decline in commodity prices and export volumes, including lower coal prices and subdued coal output. In 2019, a possible easing in large projects service imports will likely help reduce the C/A deficit to USD4.1bn, from USD4.5bn, supporting the relative stability of FX reserves. The widening of the C/A in 2020 as the LNG construction phase takes shape will likely be funded by corresponding FDI inflows, which should allow FX reserves to grow and keep the metical relatively stable.
Monetary policy – rates likely to be eased further
We see policy rates being cut by a total of 200 bps this year, closing at 12.25%, then easing further by 150 bps next year to 10.75%, lowering the prime lending rate to 16%. Inflation is expected to remain benign at 3.4% y/y by year-end, accelerating to 5.8% y/y by the end of 2020. We see 12-m average inflation easing to 2.9% y/y this year, from 3.9% y/y last year, but accelerating to 4.7% y/y next year as overall demand starts to raise.
FX outlook – hovering at current levels
Most likely the USD/MZN will hover around the 60 mark this year and beyond. Over the past few weeks, the marketed experienced some level of FX liquidity pressure, which pushed the USD/MZN above the 62 mark. We still regard this as temporarily volatility. However, in the event of material delays on natural gas projects FDI inflows, BOP pressures would characterise the economy and monetary policy would also have to be re-tightened.