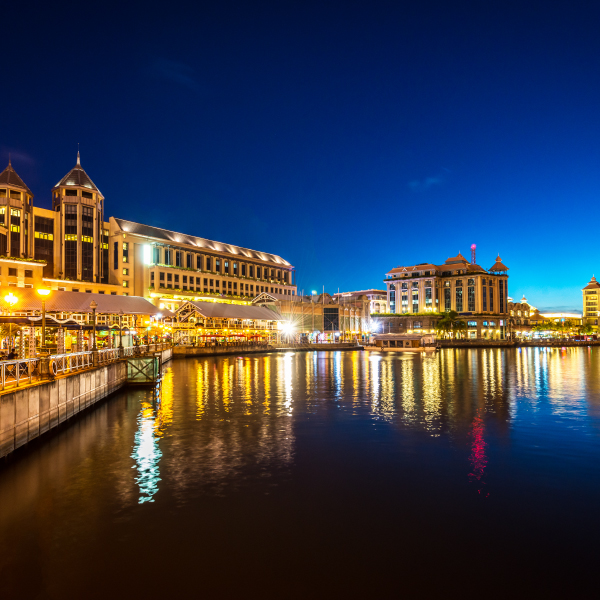 We change our GDP growth forecast to 3.8% y/y for 2019. We expect C/A deficit to widen to 5.94% in 2019, as well as USD/MUR at 36.88 by year end 2019.
GDP growth – slack in accommodation and food services sector
We see growth remaining around 3.8% y/y in 2019. The construction sector will continue to find a boost from projects currently in progress under the road decongestion programme and other construction projects introduced by the budget 2019/2020. Mauritius remains dependent on the European economy, such that weakness in Europe will affect sectors that are dependent on external demand, such as the tourism sub-sector. Also, the sugar sub-sector will continue to be affected by the removal of sugar production quotas in Europe.
Balance of payments – stable
We expect C/A deficit at 5.94% of GDP in 2019. Subdued global demand is likely to suppress exports of goods and services. This, and higher import demand due to domestic demand and inputs for the construction projects, will widen the trade deficit. However, capital inflows should be well supported by robust foreign direct investment. Hence, capital inflows should remain robust enough to keep FX reserves rising, if only slowly.
Monetary policy- unchanged, with a cutting bias
Although we doubt that the committee will find anything that may have changed considerably domestically to prompt a change in its assessment, further external weakness may be a predominant factor. The BOM will not hesitate to lower the rate if the economic activity weakens, but for now, we believe that the BOM will likely conduct its monetary policy through liquidity management rather than changing monetary policy stance this year. We change our inflation forecast to 0.7% y/y, from 1.5% y/y in 2019, compared to 3.2% y/y in 2018. Needless to say, the low inflation in 2019 is mainly due to a high base effect. Inflation increased by 0.8% y/y in Jul, from 0.6% y/y in Jun and -1.4% y/y in Mar.
FX outlook – USD/MUR still tracking EUR/USD
The outlook for the EUR/USD, perhaps rising above 1.11 in the next year, points to USD/MUR declining in the medium term. However, there is a chance that in the near term, EUR/USD will decline somewhat (perhaps below 1.10), leading to further weakness in USD/MUR.