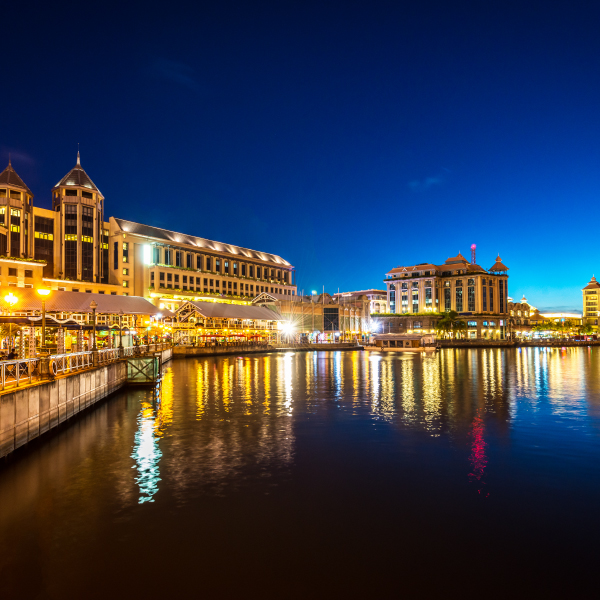 We expect the economy to contract by 9.2% y/y in 2020 and then grow by 5.3% y/y in 2021. We expect C/A deficit to widen to 8.9% of GDP in 2020 and narrow to 7.8% of GDP in 2021. We expect USD/MUR at 39.13 by year end 2020.
Medium-term outlook- stagnating, for now
We now forecast the economy to contract by 9.2% y/y in 2020, from forecasting 8.9% y/y previously. In 2021 though, we forecast GDP growth of 5.3% y/y. However, global travel restrictions will continue to exert pressure on tourism. Although the nationwide lockdown was lifted by Jun, and there is a phased reopening of Mauritian borders for international travel, tourism recovering will depend on the evolution of the pandemic and a vaccine. Tourism contributes 6% to GDP but the impact spills over to other sectors. Public investment should boost a recovery. Investment spending grew by 3.7% y/y in 2016 and that momentum has continued, after declining by an average of 4.9% y/y in the 3-y to 2015. The government plans to increase capital expenditure to 6.2% of GDP in FY2020/21, from 5.1% of GDP in FY2019/20.
Balance of payments – C/A deficit still widening
There's still a high chance of the C/A deficit widening further in 2020. We now forecast it at 8.9% of GDP in 2020 and then narrowing to 7.8% of GDP in 2021. In H1:20, both goods and services exports fell meaningfully. Tourist arrivals fell by 50.3% y/y, and goods exports fell by 25.2% y/y in H1:20. This should improve in H2:20 but the trade deficit is still likely to widen on y/y basis, and thereby widen the C/A deficit. Although economic activity is expected to improve in H2:20, the import bill will expand slowly due to soft domestic demand. However, policymakers will resume stoking investment spending, per with the budget announcement, which should lift import demand.
Monetary policy- neutral into year-end
After lowering the policy rate by a cumulative 150 bps to support the economic fallout from pandemic, it looks likely that the BOM's MPC will now leave the policy stance unchanged this year. Headline inflation will remain marginally below 2.0 % y/y by year-end and average 2.2% y/y this year. While inflation may rise modestly next year, that would require a resurgence in domestic demand.
FX outlook – stable, then moving lower
the BOM may keep the trade-weighted MUR steady in the medium term. Certainly, with the BOP pressure abating, there is little pressure on USD/MUR to move higher. We expect to see USD/MUR remaining stable and ending the year at 39.13 before falling to 35.01 by Q1:21 when the USD/MUR will probably return to being heavily reliant on the path of EUR/USD.