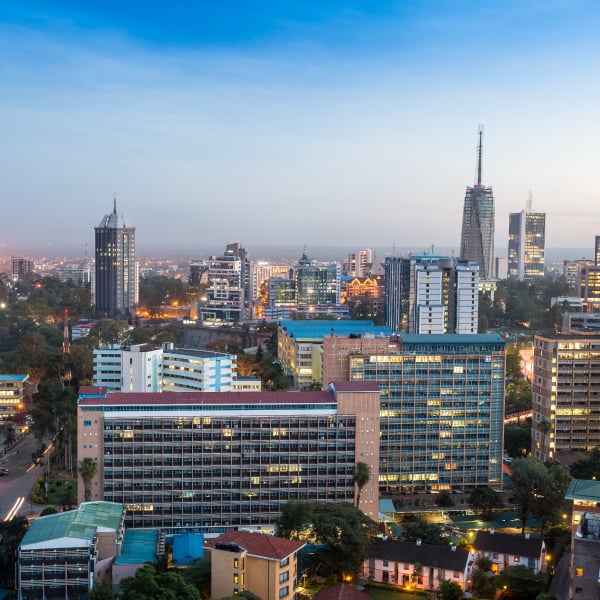 We forecast GDP growth for 2019 and 2020 at 5.8% y/y and 6.2% y/y. We expect the C/A deficit to decrease to 4.3% of GDP in 2019. We see USD/KES trading around 103.50 by the end of the year.
GDP growth – not as weak as thought
We forecast GDP growth for 2019 and 2020 at 5.8% y/y and 6.2% y/y. Notable demand risks remain from key source markets such as Pakistan and Iran, which could hamper net exports. in the event of a no-deal Brexit, growth in floriculture and horticulture could also abate over the coming year as these sectors rely on the GBP and the EUR as a receivable currency. Furthermore, the detrimental effects of delayed long rains could still negatively affect the planting season for farmers in upcoming harvests. Therefore, agricultural productivity could still be weaker in H2:19. If the recent trend of clearing government arrears persists, the cashflow constraints that the private sector previously faced are likely to reduce and subsequently support PCE.
Balance of payments – solid service receipts
We revise our 2019C/A deficit forecast to 4.3% of GDP, from 5.3%. Imports of goods haven't been increasing as quickly as we hoped. Whereas, export receipts from tourism have been impressive despite the terror attack at the beginning of the year. with the tax amnesty expiring in Jun 19 and global growth likely to weaken, diaspora remittances may not be as robust as in previous years.
Monetary policy- neutral, with a dovish H1:20 bias
We expect the MPC to retain its policy rate at 9.0% this year. However, the MPC could be tempted to deliver a token CBR cut after Q1:20. headline inflation could continue to decline to around 4.5%-5.0% y/y by Sep 19. However, thereafter as base effects unwind and seasonal dividend demand weighs down the KES, headline inflation will probably rise back closer to the 6.0% y/y levels by Dec 19.
FX outlook - exporters should hedge in Q4:19
We still expect USD/KES to trade at around 103.50 levels by the end of 2019. The pair is likely to rise in Q4:19 primarily due to seasonal dividend payments which increase USD demand. However, thereafter as we approach Q1:20, the KES is likely to benefit from increased floriculture export earnings