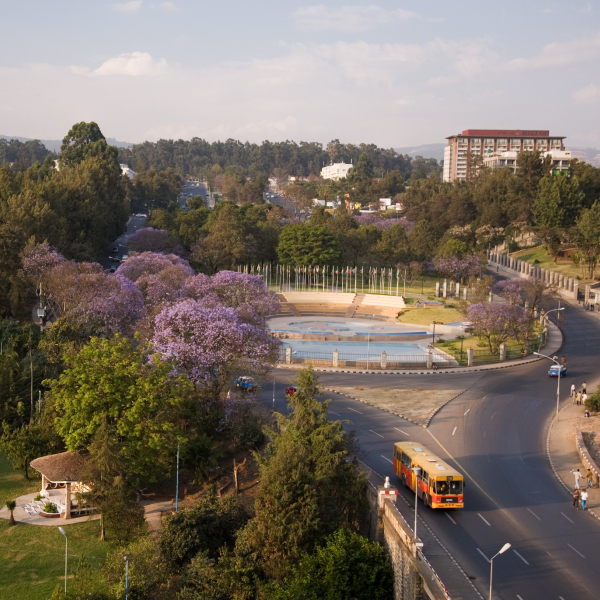 We retain our GDP growth forecast of 8.0% for FY2018/19, thereafter seeing growth slowing to 7.8% y/y in FY2019/20. We expect the C/A deficit to narrow to 6.9% of GDP in 2019. We see the USD/ETB trading at around 29.5-30.0 levels by the end of 2019.
GDP growth - public sector still driving force
We retain our GDP growth forecast of 8.0% for FY2018/19, thereafter seeing growth slowing to 7.8% y/y in FY2019/20. Government could continue with infrastructure spending on the back of the bilateral debt restructure from China, which would thus keep capital goods import demand elevated over the next 2-y or so, but restrictive monetary policy stance could constrain demand for consumer imports over the coming year or so. However, rising external debt service costs and the IMF/World Bank having classified Ethiopia as an economy with high risk of debt distress could somewhat thwart government endeavours to continue boosting capital expenditure. Moreover, the attempted coup in the Amhara region in Jun 19 has fanned the fears of further political unrest.
Balance of payments – exports remain subdued
We see the C/A deficit at 6.9% of GDP for 2019 and thereafter widening again to 7.6% by end 2020. Imports of goods are unlikely to subside materially in the near term at least owing to the government's plans to support its industrialization ambitions. Despite the government's heavy investment in infrastructure over the past 5-y or so, exports of goods remain weak. if FX shortages are not mitigated through economic reforms, the industrial sector could continue to struggle over the coming year and the government would still be heavily reliant on traditional exports such as coffee.
Monetary policy- sticky inflation in H2:19
The MPC should retain its current stance in 2019 and we now see a neutral stance in 2020 as well. headline inflation is likely to remain elevated in the mid-teen levels at least until Apr 20. Thereafter, unwinding base effects are likely to drive headline inflation down, although it's still likely to be in double digits in H2:20.
FX outlook – still moderate depreciation
We still expect USD/ETB to trade around 29.50-30.0 by end 2019. policymakers believe that once flagship infrastructure projects have been completed, exports should rise thereafter. This is why we don't expect a devaluation by the NBE. Furthermore, the government's strategy to boost diaspora remittances may also encourage policymakers so that FX shortages can reduce over time.