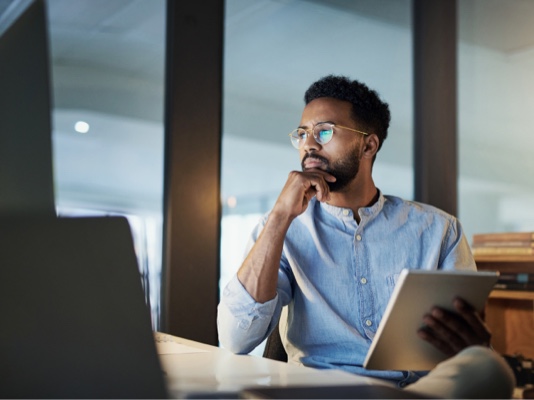 Digital Bond Market Platform
CreditConnect is a digital bond market platform allowing issuers and institutional investors to execute and engage before, during and after bond issuances. CreditConnect provides access to the most up-to-date market intelligence and makes it easier to identify and execute funding and investment opportunities, making the bond market more transparent and accessible.
Register for CreditConnect via OneHub.
The benefits of CreditConnect
Live Auctions and Private Transactions
Participate and execute live primary issuance auctions. Easy and quick execution of private placements with carefully selected investors.
Market Insights
Examine market issuance statistics, upcoming maturities and auction outcomes and be informed via your market calendar.
Market Sounding
Participate in or create an interest in potential issuances for both private placements and public auctions.
Paperwork
Digital creation of transaction documentation prior and post your transaction, easily accessible in a deal room.
Find out more about the value and opportunities CreditConnect has to offer.
Product features for investors
Get notified in advance when transactions are taking place
Create your own issuer watchlist
View latest market activity, underlying data and upcoming market events
Issue your own reverse inquiry
Participate in live auctions or private placements
Register for access to the CreditConnect platform via OneHub
Product features for issuers
Create interest in your credit and solicit feedback from the market
Convert investor interest into private placements or public auctions
Conduct live actions and private placements
Digital creation and execution of transaction documentation
View latest market activity and underlying data
Register for access to the CreditConnect platform via OneHub
Product features for investors

Product features for issuers
Get notified in advance when transactions are taking place
Create your own issuer watchlist
View latest market activity, underlying data and upcoming market events
Issue your own reverse inquiry
Participate in live auctions or private placements
Register for access to the CreditConnect platform via OneHub
Create interest in your credit and solicit feedback from the market
Convert investor interest into private placements or public auctions
Conduct live actions and private placements
Digital creation and execution of transaction documentation
View latest market activity and underlying data
Register for access to the CreditConnect platform via OneHub