Economy 1 February 2021
Economy 2021
The past year has been forbidding. The economic disruption has been grave and the social toll has been detrimental for many people. Still, one is tempted to ask, will 2021 mark the beginning of economic and social recovery, and healing from pandemic's psychological scarring?
The discovery of several effective vaccines offers the hope of an end to the pandemic this year and, with it, "ignition".
In concert with inoculation drives, governments will tilt towards lower lockdown stringency when it is safe to do so and production will step-up . The mixture of pent-up demand, high levels of personal savings, and the sheer delight to spend again points to a burst of consumerism. Moreover, the geopolitical backdrop is slightly more becalmed, public policy settings are supportive and firms' capital expenditure programmes are enlivening.
Of course, the global recovery may be uneven and stuttering, and there is much that can still go wrong. There is also many grieving the loss of loved ones, and many more with wounded souls because of the mental and emotional drain of the pandemic. There's probably never been a more poignant moment, at least in recent history, to amplify the need for a shared recovery.
Goolam Ballim,
Chief Economist, Standard Bank Group
E-BOOK
The Economy 2021: A New Epoch
A comprehensive view of the Global, African and South African economies in 2021
Global restoration
The global economy will enter a restoration phase in 2021, although the recovery will vary by region.
Growth
Both the US and Europe will experience above-trend growth this year, and China's strong credit and fiscal impulses will aid global buoyancy
The great accelerator
Covid-19 has been "the great accelerator", accentuating several pre-existing themes.
Africa outline
Growth in sub-Saharan Africa is projected to recover only gradually, especially as the region lacks the fiscal resources so prevalent in developed markets.
Larger economies
In South Africa, Nigeria and Angola, the region's larger economies, real GDP is projected to return to pre-crisis levels in 2023, at the earliest.
Partial output recovery
In South Africa, we forecast GDP growth of 4.5% GDP in 2021; only a partial output recovery following the estimated 7.5% contraction last year
Electricity
South Africa's electricity constraint will curb growth in 2021, after shaving around 1 percentage point off growth in each of the last 2 years.
Inventory restocking
Inventory restocking, a lesser-recognised driver of economic growth, should provide meaningful thrust in 2021.
The Rand
The rand is fairly valued premised on prevailing fundamentals.
Personal income taxes
The government is increasingly reticent to increase personal income taxes following several years of hikes, and it is mildly helpful that revenue is likely to overrun this fiscal year relative to the government's October estimate.
Political authority
An anchoring theme for 2021 will be the durability of President Ramaphosa's political authority, both within the ANC and across the body politic more broadly.
Protecting capital spend
Encouraging signs that government is living up to its promise of protecting capital spending from the expenditure curbs at the heart of its fiscal consolidation plan, though the latest official forecasts hardly grow (even without further underspending or delays).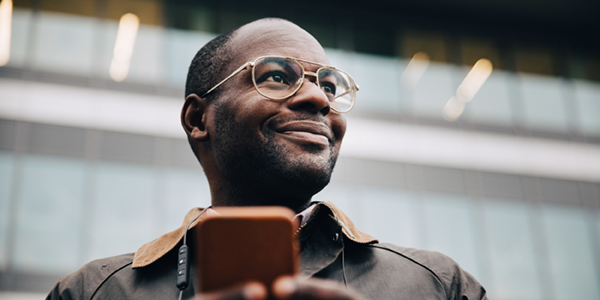 Subscribe to our newsletter
Our team of experts bring you leading insights every quarter. In each edition we aim to provide you with unique and relevant information on current trends and themes concerning Africa and the rest of the world.