Innovation
11 August 2021
African platform business economies
Digitisation is driving the convergence of industries across the globe resulting in traditional financial services groups contending with a range of new competitors. There are great opportunities for financial services organisations that are able to adapt their strategies in these changing times.
Download: Platform Economy for financial services paper
We've once again partnered with global expert Sangeet Paul Choudary, to explore the power of the platform economy for financial services. In this paper we unpack opportunities for financial services to better meet a client's holistic needs through platform solutions.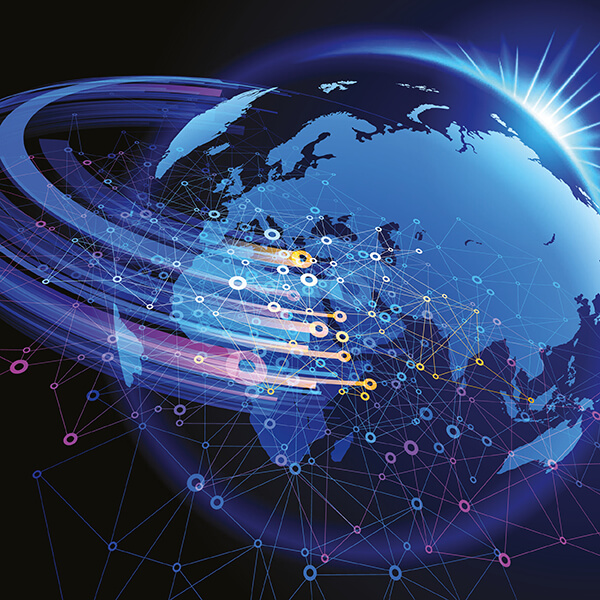 OneHub. Our online marketplace that gives you access to a range of digital solutions
Sangeet Paul Choudary
Sangeet Paul Choudary is the founder of Platformation Labs and the best-selling author of Platform Revolution and Platform Scale. He has advised the leadership of more than 35 of the Fortune 500 firms and has been selected as a Young Global Leader by the World Economic Forum.
Sangeet's work on platforms has been selected by Harvard Business Review as one of the top 10 ideas in strategy, alongside Michael Porter, Clayton Christensen and others, and is one of the rare articles to have been featured thrice in the HBR Top 10 Must Reads compilations.
Sangeet is a member of the WEF's Global Future Council, an Entrepreneur-in-Residence at INSEAD Business School, the co-chair of the MIT Platform Strategy Summit, and the youngest ever recipient of the IIMB Distinguished Alumnus Award.
Sangeet holds several key positions across the financial services industry. He is appointed to the ING Group's Global Innovation Council and serves on the board of the ASEAN Financial Innovation Network. He is a frequent keynote speaker at leading global forums including the G20 Summit, the World50 Summit, the United Nations, and the World Economic Forum.
Sangeet also chairs the Platform Institute, which runs platform strategy and transformation programs for banks around the world. He was also appointed the content director of Santander Group's leadership academy and was responsible for designing and chairing the transformation program - Leading in the Digital Age - for their top 1000 global leaders.
For more information on Sangeet's work, visit www.platformthinkinglabs.com and platform.institute.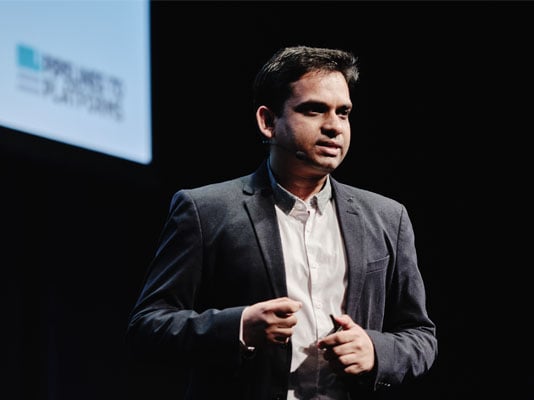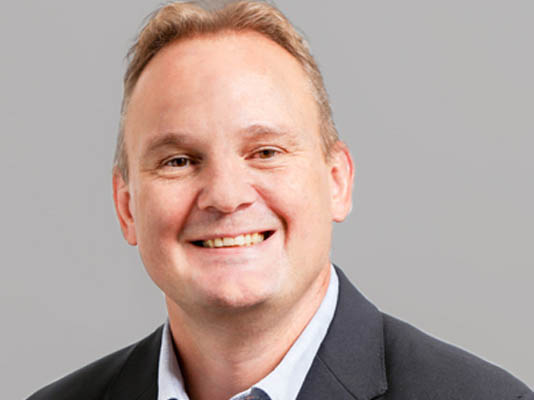 Kent Marais
Group Head of Digital Channels, Corporate and Investment Banking, Standard Bank Group
Kent has a wealth of experience in the financial services industry, with over 20 years' experience in short-term insurance and banking. He has been with Standard Bank for close to nine years.
Kent holds a Bachelor of Commerce Honours degree in Business Economics (Risk and Insurance Management) as well as a Master of Business Administration (MBA) from the University of the Witwatersrand. He has also completed an Advanced Management and Leadership Programme at University of Oxford's Saïd Business School.
Kent is well versed in leading business units, managing large business-improvement projects, product management, channel management, driving strategy, digitisation, planning, performance and profitability.
For more info email Kent Marais.
Jonathan Lamb
Executive: Platform Business Lead, CIB Digital, Standard Bank Group
Jonathan has more than 15 years of regional and global expertise in banking. He has been part of Standard Bank Group for more than 12 years.
Jonathan holds a Bachelor of Science honours degree in Information Systems & Computer Science from Rhodes University. He has also received several professional certifications, and most recently, he completed the Senior Executive Programme Africa at Harvard Business School.
Jonathan has extensive executive-level expertise in digital channel and product strategy formulation and in execution across multiple African markets and customer segments. He also has broad practical experience in platform business models in Africa, and is regarded as a subject-matter expert in this space. He has a passion for using digital strategy with practical delivery to drive client experiences and has had significant customer-facing experience in the Wholesale Cients domain.
For more info email Jonathan Lamb.